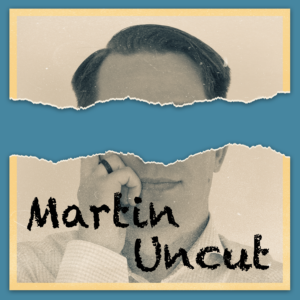 In a couple of hours the 2021 World Wide Developer Conference will start. This is Apples next to the iPhone reveal event in the fall, biggest event of the year. Tonight I will of course watch and here are my predictions.
---
First out, this is my first WWDC that I ever follow. I have been looking at some of the iPhone reveal events but never directly on WWDC. After the event tonight we will record an extra episode of Smartere – the Swedish / Danish podcast – where we will discuss a bit about what was announced but we will also talk a bit about our prediction for this. I recommend that you keep an ear out for that episode if you understand Swedish and Danish.
I don't think there will be anything really that will rock my world. It will be interesting but my Apple Fan-o-meter is probably just not high enough. But first of I think the next version of MacOS, iOS, iPadOS and TvOS will be announced and potentially also released. Apparently there is enough references to these in code out there for this to be highly likely. I think there will be a lot of additional improvements for the M1/arm architecture.
I would be happy if there was more improvement also on the security and privacy side. It's been a general theme for a while that Apple wants to be the security load star. And looking back at Google IO the trend is taking on. For Android there was a ton of security and privacy feature released – but I think the problem is that no one that cares really would trust Google anyway. I don't think this found love for user privacy is because of these companies well being. They do this because they feel the fire breath of the regulators. And one way to get away from laws that is pressing and forcing regulation up on the companies, they see "self regulating" as a better way. Here they are more in control. The users privacy is definitely not the reason this is done by Apple and definitely not by Google.
There is a lot of rumours out there about Apple Glass. An AR headset. It is a long going rumour that has been out there for a long time. I don't believe this a second. Even if Apple is famous for being able to reinvent technical concepts to the better – I don't think they will try to fix Googles failure. Glasses is not something people wants to carry around. There could be specific use cases where AR glasses would be really interesting and make a great user experience. I just don't think it is something people would want to walk around with.
So, no AR glasses. But there will be new hardware coming out. New macs for sure. Probably both laptops and mini's. I wouldn't be surprised if there is a new CPU coming out as well. Even improved over the M1.
These where my quick predictions for WWDC2021. Check back tomorrow morning where we are check how right or wrong I was.
I really hope I don't have to go and buy any Apple AR Glasses.