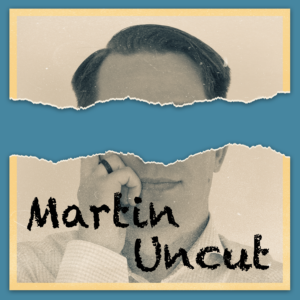 April and spring is here. Beautiful weather the last few days. Almost summer temperatures. As you probably can hear – my cold is almost gone now. I was listening back to the recording from yesterday and wow, my voice was really bad.
Easter weekend is coming up – next episode will be on Wednesday next week 7th of April. Almost in a weeks time.

I don't know how it is in the rest of the world. Today we have a custom to fool people in good spirit. It should intention is that it should end-up getting more and more crazy until the person realises that it is the 1 of April and that they just got fooled. Sometimes the news papers and TV are doing fake reports but that may not be the best thing to do at the moment…

I've use Hindenburg Journalist for a while. I also talked about it in episode 53. I really like working in it. The editing, e.g. cutting, is super quick and the features there is really good. But the major draw back is the lack of sound filtering or repairing. I need to run the audio through something else anyway before I can start working on it in Hindenburg. I use Audition for that since it is really powerful in that area. I also have Audition since I'm an Adobe Creative Suites subscriber. It becomes a bit too much money to also invest in this application – ($422 vs $100). Multitrack is needed so the big version will be required.

I've talked a bit about note taking applications in various different episodes in the past. Ep 55, fixing that reference mess, being one of them. I have continued looking around but have still not found something that I'm content with. Evernote is still what I use and I'm starting to think I will not find a better alternative. The good thing is that I see more and more updates coming out from Evernote fixing issues. Maybe they have realized that they have a big problem with loosing their long time users. That is great. I really hope they will continue that work going forward.

I was also about to talk a bit about journaling. But I will save that for next week.