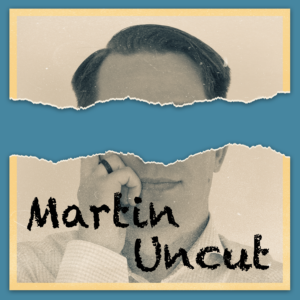 My cold is still on going. But I don't know if you can hear any difference but I feel a lot better today. I read an article from the Swedish IT newspaper breakit. Where they mention that Spotify is developing their "Clubhouse" killer.

Spotify has bought "Betty Labs" a digital development studio from LA. They have developed sport related applications where Locker Room is their main application. It is a conversational application but it is very focused on the sports world. And I think that is the major difference between this and Clubhouse. I have not used Locker Room – but it is not really important for the thoughts I have.
If I understand Spotifys interest in Locker Room – it's because they want to build the community of music lover even tighter than today. They want to offer the whole experience – not only what is consumed by the user, they also want the user to be part of the experience. Spotify is an application that is used passively – e.g. you turn on music and listen to it. You are not interacting with the application too much after this. That is what Spotify want to change. But I think that is a huge change that will be hard to do.
There is also rumors that the social networks – such as Twitter and Facebook are developing their own Clubhouse killer. This is a bigger threat I would say because the users are active when they are using these networks. It also becomes quite natural to spread the rooms or the conversations within these networks. I found almost all of the interesting rooms I want to join through different social networks as it is today – not through the app. I also think these applications has an easier way of monetizing the media compared to an external company that is one channel and currently on platform only.
Personally I would love to see a clubhouse media on LinkedIn. It makes perfect sense here. To have professional conversations on professional topics where all professionals are already meeting. I don't know about you but my network is full of links to Clubhouse as it is already.

I don't like the wording they are using. Clubhouse killer. Do we really need to kill a perfectly good service? I have spoken about my thoughts on Clubhouse before on multiple episodes. But I do get a bit annoyed when the media is cheering on, or hyping, things. Being a new service or being the death of a service.
I have previously predicted that I don't Clubhouse will make it. I hope they do, but I do think their chances are small. They should never have extended the limited release to an big release as it is now before having a working and stable android application. This is what will make someone else eat their lunch if they don't do anything about it.
However Clubhouse are doing a lot of things. I've complained in the past about the problems finding rooms. The search feature has gotten improved. The application is still hard to find things in but the functionality is in there. Small steps in the right directions. But they need to fix the platform problem before one of the big dragons releases their, multi-platform, solution.

To make a summary. I don't think Spotify will release the Clubhouse killer. It will be someone else. And if Clubhouse is not fixing their platform issues to be more inclusive – they are essentially killing them self. However I may be wrong. I have in the past been a bit critical about Spotifys dip into podcasting and not thinking that would pay off. But now it seems to pick up. They may not be making money on it, yet, but traffic is increasing and they are steadily taking market shares.