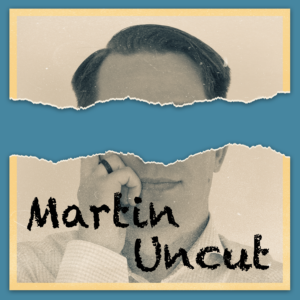 If you are a streamer or a podcaster you probably have head about the RødeCaster Pro. If not I will give you a quick description of what it is. The RødeCaster is an intelligent mixer. You connect you microphone or microphones, bluetooth devices and your line in devices. You also have 8 programmable sound pads that can be used to play prerecorded sounds or jingles.
As you may know by know – I'm a RødeCaster user and I love it. There was a new beta firmware released for it the other day. And in todays episode I will talk about it.
In the end of the episode you will also get an update in the Evernote story.
Røde made a survery a while back where they asked their users what features they would like to see. And the result of that ended up in some development that has now been released as a beta. It's an open beta so anyone can try it out. But they recommend you to be careful if you are doing sensitive recordings. It may be unstable. I will talk about three of the main improvements I think is interesting.
The Procaster can now be used as a USB Midi controller. This opens up for a lot of interesting features. But one that Røde describe them selves it the ability to control your DAW – e.g. your audio tool on your computer from your Røde mixer. The sliders, or faders as they are also called, can be used to control the mixer within the tool. This can speed up your post production workflow.
The Midi controller can also be used for the second interesting feature. That is to controll other applications directly from your mixer board. An example could be to use the sound pads on the mixer to switch scenes in OBS. With other words you would get functionality very similar to the elGato StreamDeck built in. The stream deck is many times more advanced and can do alot of more things. But if scene switching is what you need then you could use your Røde do do this directly.
The third feature is that there are now two new modes on your sound pads. One is the swear or profanity mode. If you have that you will mute all channels and play a prerecorded sound as long as you hold down the button. This can be used as a beep-button to remove swearwords from you recording. The other is a trash-talk mode. When this is used you mute your phone/line, bluetooth and computer lines — they cannot hear you as long as the button is held down.
So what do you think? Are these features anything you would like to use in your RødeCaster if you have one? May favorite is definitely the USB Midi-controller and the ability to control or switch scenes in OBS. I love my Stream Deck, but if I would have had this a month or two ago – I probably wouldn't have bought it.
If you want to know more about this firmware update. You can find the links to a short YouTube-clip from Røde in the show notes and an article at Red Tech Tribe.
Yesterday there was some movement on the Evernote case or issue that I had. I didn't expect that as you may have heard in the Ep 67 – April 8 – Evernote and missing notes-episode.
But yesterday afternoon they came back to me and they found the same thing in the activity log I did – the note is gone beyond repair. They also addmitted there was a problem and will send it onwards to their development team for root-cause analysis and fix. I never expected this. I am way to cynical.
Of couse they appologized and what they did then was not something I would ever expect. They refunded half of my premium subscription.
So how do I interprete this. I still stand by my opinion that I raised yesterday. The final straw has been put on the back of the camel – I cannot trust the application with my data. And I don't trust it – I will get worried and/or stressed. I want to avoid that. I will continue my migration from Evernote journey. But my opinion has changed greatly around Evernote as a company. Last time I raised a support case it took three months to for them to give me the initial response. That has changed and they really tried to help me. They took responsibillity and where honest. All good traits. And I think that even if they hadn't refunded me.
I wish you a happy weekend. See you back here on Monday!