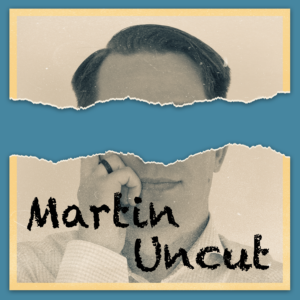 Hello, I hope you had a great weekend. Over here in Sweden we had a beautiful sun but it was cold and windy so definetly still early spring. But the light is fantastic.
Today I wanted to talk a bit about DevonThink since it is an application that is being used more and more in my daily workflow. A couple of weeks ago I only used it a couple of times a month since I used it to store all bills that I need to pay privately. Paper invoices where scanned in my Fujitsu ScanSnap s1500. The scanner is a document scanner that I probably owned for more then 10 years but it still works fantastically well. I bought it so that I wouldn't need to keep any paper any more.
Sweden is a country that is pretty early when it come to a lot of things. And we get quite a lot of our mail digitally. Even the state send official documents to a digital mailbox if you have one. One example of this is the documents for your taxes – they where sent to my digital mailbox and then I could file them digitally on the Tax Departments webside – signing it with my digital signature. Really nice and easy. Howerver, and back to DevonThink. I still get paper that scan and put into DevonThink. All the digital mails also get's downloaded and stored in evernote. That's where I have it. A nice and simple workflow for bills etc. I seldom miss to pay something (only when the bills are lost in the mail). But to only use the application for this – one or two times a month is all I need to use the application.
But before I continue. Maybe I should descibe what DevonThink is. DevonThink is a database application that is built to support research. You can store your documents and notes in here. You can create different databases for different purposes. DevonThink adds a metadata layer ontop of your documents that help you comment, sort and organise, index etc. With this information DevonThink is also a great search engine into these documents.
The thing that I like with DevonThink is that it is storing your files in your file system. If you one day decide to switch away from DevonThink you can easily move the files away. I use DevonThink on my MacOnly – but there is a iOS version as well that can sync your databases and your can use your information on the go.
I have started to use the tool for all research information – e.g. books, pdfs, articles, webpages (downloaded) etc that other people write that I want to read or work with. As I process the documents they end up in one of my databases. This gets more interesting when it is files that is related to me gaining knowledge. There I usually create literature notes that I link to the DevonThink document – and from these I create permanent notes in my Zettelkasten. With other words – I read and organize documents in the tool. And I can, by using DevonThink urls link straight into DevonThink and a specific document from my Obsidian notes.
This becomes extremely powerful. Since I started to do this I have found my self using the tool multiple times every day. Now I get a lot more value out of the investment I made in the licenses a while back and that is really good.