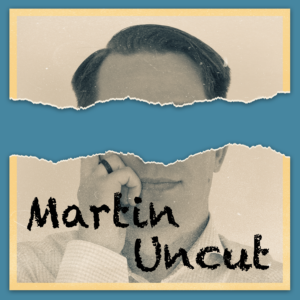 I have. not been talking much about podcast this week, so why not throw in an episode about what's going on in this space. I am pretty interested in what is going on here since I am running multiple podcasts. But let's jump into the content.
Last week Apple had the big spring event i talked about it in Ep 76 – April 21 – The Apple Spring 2021 Event. One of the big things they announced was their updates to the podcasting services and podcasting connect. Among other things they release a new experience for podcasters, channels and subscriptions. All good and really needed for Apple if they want to continue compete in this space.
But since the release there has been a lot of issues with the services. Many people is reporting that their shows has disappeared or that they cannot submit a new podcast. There has also been various issues reported about episodes disappearing and channel art not updating. The limited responses that has come out from Apple indicates that these are all related to bugs. But I think for podcasters this is the biggest problem – the limited response. Apple could have be way more communicative with their content creates and tell them what is going on. There are many people out there that makes their living out of their content. This is of course something I will continue to follow even though I'm not directly impacted. Transisitor has a running page following the issues that I can definitely recommend – I will throw on a link to that in the show notes.
Back in February Spotify had their big event where they talked about their upcoming releases. I talked about it back then and you can find it in Ep 39 – Feb 23 – New Spotify Announcements som of that stuff will start to roll out this week. One of the things they now have made available is their subscription service, I have also linked to their blog post about that was released two days ago. There is also a major difference between Spotifys subscription and Apples subscription. Spotify will until 2023 not charge any fees for creators (except for payment fees related to paying out the revenue). So far I have not seen any major issues related to Spotifys service.
The interesting thing I think is that the podcasting war rages on. And the two, now, biggest players Spotify and Apple are competing about the their pieces of the pie. This has been ongoing since Apple released their Apple Music subscriptions and to me it looks like Apple is struggling. But my opinion may very well be color by the fact of me being a Swede and Spotify being a Swedish company, me being a premium subscriber and me actually having been working for Spotify in the past.
Related to this is that facebook will now add a podcasting and music player within their app without the need of switching out to something else. It is Spotify that will be the backend for this new experience. It should work on both iOS and Android application. It will work for both premium and free users of Spotify and the experience will be the same as for using the standard Spotify app – free users will have shuffling playlists and ads where premium users will be without advertisement and keeping full control over they player. It is just a limited number of countries where this will be enabled – but we hope that this will expand in the future. You can find a link to the Spotify blogpost in the show notes.
This was a quick peek into what is going on in the podcasting space. I hope you enjoyed todays episode. Tomorrow we will talk about books, among others, Daniel Pinks "Drive". See you then. Ciao Ciao!