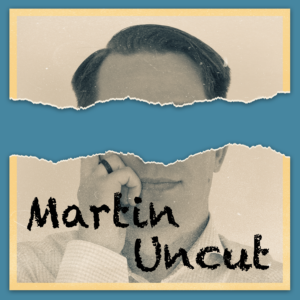 Yesterday evening Apple hosted another event and of course I was hanging around to see what news they where releasing. Todays episode will be my report back from that event.
First of all, and probably most interesting for me as a podcast, is the updates they are doing to podcasting. There is actyally quite a lot of changes going on. First of all they are releasing a new podcast app – or rather, an update to the existing one. It will bemore visually appealing and utilize the channel art better.
They are also releasing a subscription service. Where you as a podcaster can find a way to monitize your show. And according to the information I found over at Apples Podcasting page – link in the show notes — talks about three different ways you can give subscribers a reason to subscribe and pay you a fee.
Ad-free listening
Additional episodes
Early access
Access to archived episodes
I can definetly see that this could provide enough value for a listener to actually subscribe to support their favourite show. Things like removing ads or getting "special episodes" can be highly sought after. Or atleast I'm lead to believe so.
Apple is also releasing channels. This is a new way of finding new shows. It is essentially curated content. These can be of different types, free, freemium and paid. I have a hard time visulizing exactly how this will work, but sounds interesting for sure. There are already changes being applied to the podcast connect pages. And should already be out. I checked mine but hadn't got access. After approving the new tems and conditions it will take a while before you can access the tool.
These changes are to be released already i May – so we will know more about this shortly.
I predicted back in Ep 14 – Dec 29 – Predictions for 2021 pt 2 – Amazon, Spotify and Apple that Apple would do a bigger change to their podcasting strategy. That or really loose the battle against Spotify. And now they did.
Apple Airtags is a new accessory. Essentially it is a small device that you attach to your keys or your backback. It will send out digital fingerprint that can be picked up by any passing by Apple device that will submit the location to iCloud. All while still keeping the integrity and security safe. It is only the latter things here that makes me a bit sceptical. What if there is a breach and people can get hold of my location or my previous where abouts? I may sound like a nut case, but even though there is no real reason for me to be scared about anyone knowing about where I am – I still think there could be cases where this could be very sensitive.
I can definetly see a hugh usecase here – especially related to keys and computer bag. Not that I have ever lost any of them. But with an Airtag on tese it would be super easy to find them again. And also think about the kids schoolbags and or bikes – stuff that often gets displaced without them knowing where they are.
Battery life up to a year and then easily replaceable. Should also be fairly water protected – that mean that you should proably not swim with it. The tags are also fairly cheap.
New iMac and a new iPad Pro. Both now with M1 inside. I have owned a iMac in the past and I loved that computer. Still they are fairly expensive but I could still see me having one at the office. It looks really nice too. Or it looks very similar to the iPad Pro. Alsmost like a hugh iPad pro on a stand. It comes in a line up of different colors. Not that it really matters what color the machine has on the outside – but it looks nice. But what I didn't like was that they have a big white frame – on all colors versions – around the screen. And that is just not nice.
The iPad has a new screen and is in general faster. But in my eyes – still an iPad. Let's leave it at that. But the iMac looks nice.
The also talked abit about an upgrade to the Apple TV – fast CPU and new remote. The old remote is really bad and quite often unusable so I really hope that this one will be better – I always use the virtual controller on my iPhone since that works so much better. And I will probably not buy a new Apple TV for many years so I will likely hear if the controller was improved or not.
They also talked about the Apple credit card. Totally irrelevant to me. I try to avoid credit cards as much as possible. Never use money you don't have. And I don't know if it even works in Sweden.
And finally the most import news of them all, or not. The iPhone now exists in purple.