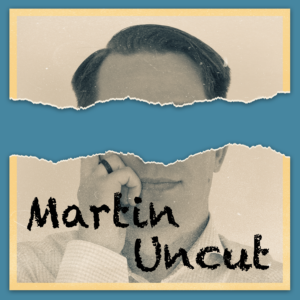 Welcome back – today we have a show about audiograms. This is small recording that you can use to market your podcast (or anything else really).
Usually they have a wave-form displayed to indicate that there is audio. Important to be clear when you are communicating.
I have found two service that can help out creating these videos; Wavve and Headliner. Let's talk about them. Please note I have no affiliation or other realtionship with these applications.
Let's start with Wavve – you can find it at wavve.co 
You can create posts in various different formats to work with many different SoMe-networks. 
You will be able to use a couple of different wave-form animations.
Drag-and-drop editor to easily customize the look. 
Progress bar and transcripts. 
Pricing – Free – 1 minute of video a month. Wave branding. 
Alpha – $10/month – 10 minutes of video a month. No branding. 
The other application Headliner – can be found at Headliner.app –
Quite similar to Wavve – you can create multi formatted animationt and you can easily customize them. 
There are text animations – to give them a bit more live. 
You can create short audiograms or full-length episodes. 
The application can also help you create a video from a snippet of your show. 
Pricing – Free – 5 videos a month, 10min transcription a month, watermarked videos. 
Pricing – Basic – $7.99/month – 10 videos. No water marked. Unlimited transcription. 
Two similar services with a small price difference. 
If you do many short videos – Wavve may be the choice. Otherwise I would probably lean towards Headliner. 
I do not have any long experience of actually using these applications. 
There are other ways of doing these kind of audiograms. Tomorrow I will talk about an alternative. 
Friday 12 of March I will stream a tutorial of a different way of creating these Audiogram. We will be online at 4pm Sweden/Copenhagen/Paris on Twitch.
​If you like this show – please recommend it to friends and family and if you have the chance a review on Itunes would be highly appreciated since it will help the audience to grow and that would make me happy!
Tomorrow we will continue to talk about audiograms. I hope to see you back then! Ciao!