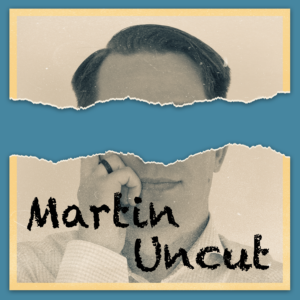 Time is flying and it is already Monday. I hope your weekend was as good as mine.
Today I wanted breifly to talk about onther thing that has anyoed me for quite some time. And that is my email handeling. I have many different email accounts – personal, work and sometimes client email inboxes too. It can quite frankly become quite hard to get an overview over it all. Currently I have been using the web email clients – this works pretty okay – I'm almost exclusivley on Google or Office 365 where the webclients are okay. But I would like something that ties better into my normal workflow.
I heard about an application called MailMate. Again, I have used this application for a roughly a day, so no endorsement or review so far. The descriptions for this app is roughly – not the most beautiful application out there, but great if you are a power user. There are a few things that makes this extra interesting for me.
Working with multiple accounts.
It states that it should be really strong working with multiple email accounts. Since this is my reallity this is really important. It was fairly easy to setup the accounts I have. It is using OAuth for connecting both to Google and Office 365 – and that is great since username and passwords starts to be limited. Office however complained that the app wasn't approved by the administrator. We'll see if they can go ahead and approve it.
The little email organisation that I have been doing has so far worked well. It is keeping the accounts separate and if I use the "archive" function it will archive the email in the correct account.
Smart mailboxes
You can create smart folders that will show you the emails you want. One example of this is that I am following the Getting Things Done best practices for handling email – and I have a @WAITING FOR SUPPORT and a @ACTION SUPPORT folder for emails I need to follow up on or emails I need to action. When I have many accounts it is cumbersome to go over them all to see what's in these folders. With MailMate I can create smart mailboxes that shows me the emails for these folders aggregated in one place. Super good.
Markdown
Email are written with Markdown. If you would have asked me a month ago this would be the feature that would make me not using this app. But since I started to work in Obsidian on a daily basis and thus getting Markdown as my daily writing syntax, also writing emails in Markdown becomes natural. I also think this can imporve or make automations easier with the rest of my tool chain. Talking about automation…
Linking and automation with other tools
You can quite easily install additional functionallity into MailMate by using what they call "boundles". I am using a few. One being the OmniFocus bundel. This gives you the possibillity to file an email as a task in OmnuFocus with a click. You will also get a aback link back to MailMate so that you easily can reference the original email or respond to the email. An other bundle I have installed is the DevonThink bundle. This gives you the possibillity to easily, again with a button click, file an email into DevonThink. This can be super helpful in the future.
What don't I like. Yet I don't really know. I haven't been using the application well enough. But I will comeback to it in a couple of weeks and give you my more indepth thoughts about it. There is a 30 day trial out there if you want to try it out as well.
I have been using DevonThink for a long time now. But I am far from a power user. I have come to the realisation that a lot of people is using DevonThink in combination with Obsidian. And that is something I definitely can relate to. I will dig a bit deeper into DevonThink in the upcoming future and I will let you know what I think.